One of the fastest growing gambling markets right now is the Asian Gambling Market one.

Asia is a country that no one would have though would have taken off quite like it did.

If you look at the biggest revenue growth, it is countries like Macau and Singapore that have taken off.

A few years ago, at the height of the recession, casino companies in the states were suffering. They were having problems finding a steady stream of customers to sustain them.

The reality of their situation is that the very gamblers they had relied on to build their businesses for years, were no longer at liberty to keep on doing so.

People were suffering from unemployment, over-extended bills, heightened taxes and lack of credit. Their only choice was to shore up their particular finances and cut back.

Gambling was something that was a sure-fire entrant on that list of cut-backs. It had to be cut out.

This is why so many different people had to no longer sustain their local casino. Casino companies had to realize the losses and factor them into their business models– not an easy thing to do.

This is why so many companies had to deal with their consistent losses and ended up cutting back drastically.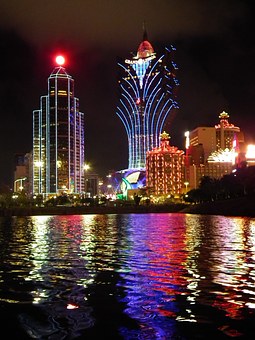 The interesting thing though was that the Asian market never suffered at all.

It was a place that maintained a long-standing growth pattern despite the economy. It made it that much more of an interesting situation because of the differing ways that the market was growing.

It was not uncommon for the Asian market to see a 40, 50 or every 60% increase in growth over the course of just one month!

This was something that gambling companies all over the world were amazed at.

They wanted to know what it was about the Asian market that was impervious to market changes…even defiant of them!

This is why there are so many different companies right now that are looking to enter into the Asian market, or at minimum invest there.

They know that the growth the Asian markets have seen was consistent and big enough to likely not be ending any time soon.